Maid2Measure Limited has a commercial Puzzi carpet cleaner which uses the 'hot water extraction' method. It is suitable for any carpet up to 80% wool mix, but not for those carpets of a higher wool content.
"When I bought my house by auction it left no spare funds for re-carpeting, and the existing carpets were in a sorry state. I really could not believe how well they came up after Maid2Measure waved their magic wand. Even the pattern is growing on me now they are clean and smell fresh! " - Guy Measures, Somerset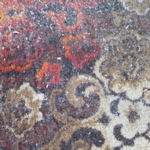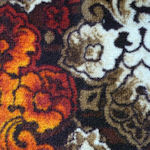 Before and after pictures taken at Guys' house - one of Maid2Measure's very satisfied customers.
Please bear in mind that results depend on what the stain is and how long it has been there - we can only achieve so much magic. Whilst we cannot guarantee that we can make your carpet look like new, we can assure you that it will look and smell a great deal cleaner.
Call us today for a quotation on 01453 889400 or 07799 151550